About Us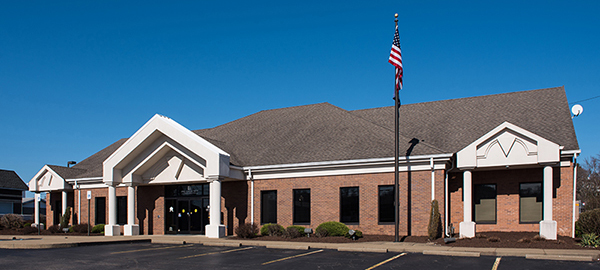 One Community Federal Credit Union is a full service, federally chartered, financial cooperative located in Parkersburg, West Virginia. We are mutually owned by our members, and have been serving the Mid-Ohio Valley since 1958. Our sole purpose is to provide our membership with competitive financial services with the best possible rates while still providing excellent quality service.
One Community FCU was originally created to serve the employees of the Bureau of the Public Debt (1940-2012) now known as the Bureau of Fiscal Service, in Parkersburg, WV.
In February 2002, One Community FCU was granted a Community Charter by our regulator, the National Credit Union Administration (NCUA). Any person living, working or worshipping in Wood County, WV or Washington County, OH is eligible to join One Community Federal Credit Union. In addition, immediate family members of a current Credit Union member are also eligible for membership.
Member deposits are insured up to $250,000.00 by NCUA, an agency of the federal government. Annual examinations conducted by NCUA are completed to assure our members that the Credit Union staff and management are adhering to safe and soundness procedures.
One Community FCU now offers service to over 7,500 members and holds assets of over $100 million. The objective of our Credit Union has remained constant through the years - to promote thrift among our membership and to maintain a source of affordable credit for our members.
---
Credit Union Management:
| | |
| --- | --- |
| Steven Napier | CEO |
| Kevin White | COO |
Credit Union Board of Directors:
| | |
| --- | --- |
| Tim Bibbee | President |
| Tim Marshall | 1st Vice President |
| Pat Martin | 2nd Vice President |
| Keith Rake | Treasurer |
| Joe Thorpe | Secretary |
| Ryan Bungard | |
| Mike Linder | |
| Don Hickman | |
| Rick Marshall | |
Credit Union Supervisory Committee:
Rick Marshall, Chairperson
Stephen Knopp
Rich Fullmer
---