Credit Sense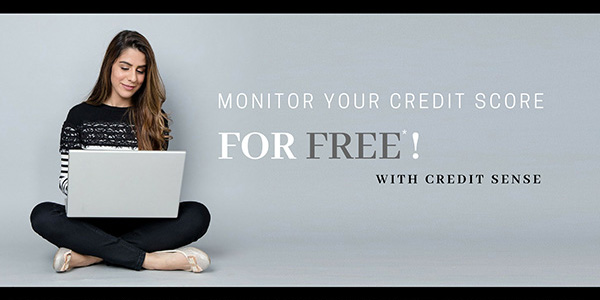 Your credit score is more than just a number. However, that three digit number you see affects every aspect of your financial life.
At One Community FCU we've made it easy for you to monitor your credit score at your convenience and explore the endless possibilities. How do you sign up for this? This service is offered to members who are currently enrolled in our Virtual Branch Next.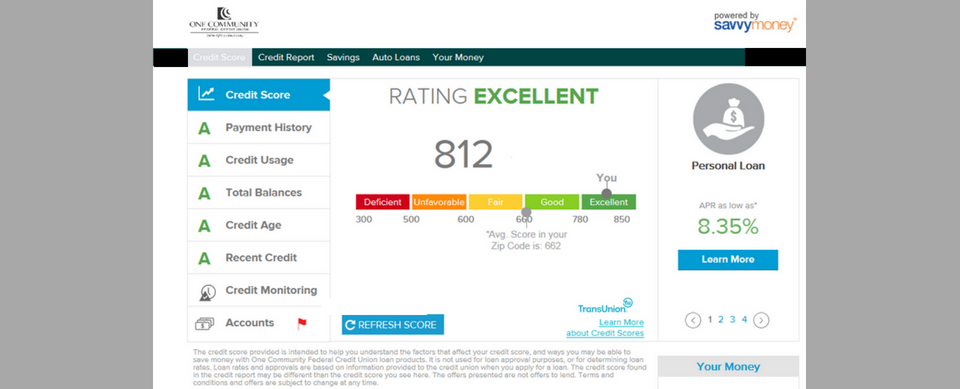 Some of the many benefits you receive by enrolling in this service:
Unlimited access to your credit score
Monthly credit reports
Opportunities to save
See the average credit score within your ZIP code
Tips for improving your score
We have made it even easier than ever to review your credit score; it is now available on our mobile APP!
Click here for additional Credit Sense FAQ's
*The credit score provided is intended to help you understand the factors that affect your credit score, and ways you may be able to save money with One Community Federal Credit Union loan products. It is not used for loan approval purposes, or for determining loan rates. Loan rates and approvals are based on information provided to the Credit Union when you apply for a loan. The credit score found in the credit report may be different than the credit score you see here. The offers presented are not offers to lend. Terms and conditions and offers are subject to change at any time.