Share Accounts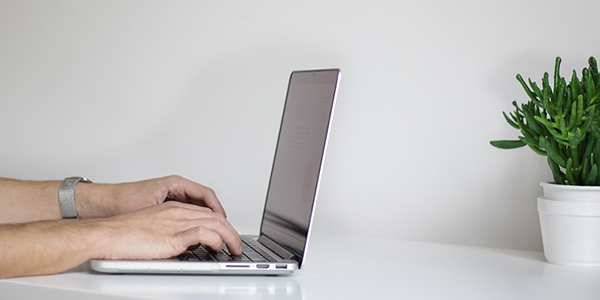 Share Savings Account
The key to your One Community FCU membership! Our bylaws state that a balance of at least $5.00 is required to be maintained for membership at OCFCU.
One Community FCU debit card holders are able to access their checking account along with their savings account balance(s) at any ATM.
Share Savings accounts are true variable rate accounts. Meaning the dividend rate can change at any time which will affect the dividends paid immediately on all existing share accounts.
---
Checking Account
One Community FCU offers Checking Accounts with competitive services, many of which are FREE.
Some of the features of our checking accounts:
Check Free Bill Pay
Debit Card
E-Statements
E-Alerts sent to your email account – notifies member about a specified balance, deposit or withdrawal
Free Online Access through Net Branch – online banking product
Free Mobile APP for instant access
Free Teller Phone (audio response service)
No Monthly Maintenance Fees
No Per Check Fee
Online Banking
Overdraft Protection linked with regular savings account
Our debit card can be used at a number of surcharge free ATM's throughout the country. To view a list of ATM's available visit our ATM Locations.
We offer many products. However, some are available at your expense: fees on returned items, overdrafts, excessive transfers, stop payments, copy of check(s) and temporary counter checks.
Refer to our fee schedule posted online for a complete list of all fees and charges.
Deposits are credited immediately and can be accessed at any ATM or Point of Sale. Any check submitted for deposit could be subject to a "hold period" before the money is available for withdrawal. There is no "cut-off time" during the day for deposits. All checks presented to us for deposit will be electronically sent to the Federal Reserve Bank at the end of each business day. We do not accept postdated items.
Fraud protection is a key factor of our debit card program. Prior approval is necessary for One Community FCU debit cards to be used outside of the United States. Immediate support is available to our cardholders 24/7. If you believe your debit card or PIN has been the target of fraud, please contact us immediately. If you suspect fraud after business hours, holidays, or weekends, call One Community FCU where you will be given a selection from the menu. Your call will then be forwarded to the debit card processor.
Routing #
251579319
---
Christmas & Vacation Club Accounts
One Community FCU makes it easy for members to save for certain events. Save for months in advance with our Christmas Club or Vacation Club Accounts. Christmas Club Accounts will disburse into your primary Share Account on October 1st, while a Vacation Club will be distributed on April 1st.
Start saving for a particular purpose today!
---
Share Certificates
One Community FCU Share Certificates can be opened for terms ranging from 6 months to 5 years. Minimum balance requirement to open is $500.00.
Dividend rates on all new or renewed Share Certificates can change at any given time. However, once the Share Certificate is opened, the stated rate will remain the same until maturity. Certificates renewed automatically update to the effective rate in place on the date of the account maturity. Share Certificate account holders have 7 days after maturity to make any changes to their existing Share Certificate. If no action is taken on the Share Certificate, on the 8th day the certificate will automatically renew for the same previous term with the effective rate in place.
A substantial penalty will apply for early withdrawal.
---
Individual Retirement Accounts (IRAs)
Prepare for your financial future with an IRA. Traditional IRA or Roth IRA investments are designed to help save for your retirement. The minimum balance requirement to open an IRA is $1,000.00.
A substantial penalty will apply for early withdrawal.